Practice Areas
Personal Injury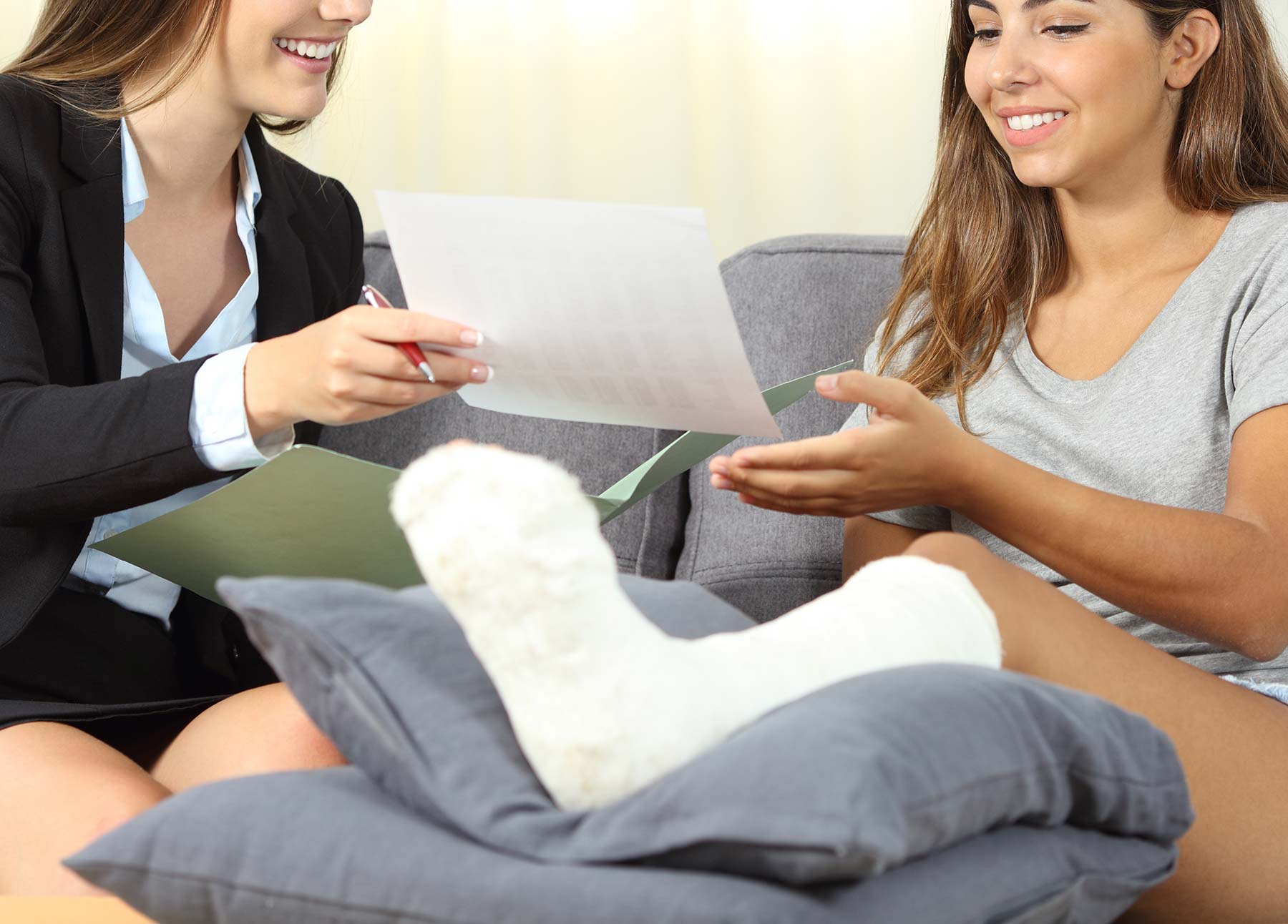 After an accident, you might find yourself somewhat in shock.
In mere seconds, someone's negligence has upended your life. Our attorneys are ready to investigate your case to determine whether you have grounds for a personal injury lawsuit. If we find that a person or business is at fault for your injury, we will pursue full compensation. Our dedication has paid off in successful results for our clients.
In our practice, we represent clients in personal injury cases involving:
Motor vehicle accidents— clients who sustain injuries in car, tractor-trailer, and motorcycle accidents, including cyclists and pedestrians. We thoroughly investigate crashes to determine liability and pursue at-fault drivers and other culpable parties.
Negligent security claims— When you lawfully enter a business's premises, the business with control of the property should protect you against injuries caused by inadequate security. In negligent security cases, we hold businesses accountable for injuries they could have prevented with reasonable care.
Products Liability — Each year, consumers are injured by defective products. Our firm has the resources to challenge powerful corporations. List Bob's car verdicts.
Traumatic brain injuries— Many of our cases involve serious injuries that have a lasting effect and deserve serious compensation. Traumatic brain injuries occur when impact, penetration, or severe shaking of the skull damages the brain tissue. Symptoms can include headaches, cognitive impairment, motor function loss, personality changes, mood swings, depression, and emotional troubles. We make the case for a settlement or verdict that addresses the full extent of your injury, so you are compensated for the depth of your suffering.
Wrongful death— Losing a loved one to someone else's negligence is devastating. We can help you secure a measure of legal relief. A surviving spouse, child, parent, or representative of the decedent's estate may file a lawsuit to recover damages based on actual monetary losses, the decedent's projected earnings over a normal lifetime, and the value of intangible benefits to loved ones.
Georgia law allows two years to file a personal injury or wrongful death lawsuit. Although wrongful death cases can be extended as much as five years if the decedent's estate has not passed through probate.
Why you need an attorney
When you suffer a severe injury, the defendant may offer a settlement early on. They are hoping you will accept the offer, grateful to receive anything, before you have a chance to consult an attorney and while you're uncertain of the full extent of your injuries. Once you accept a settlement, you are locked in. You cannot come back later, claiming you underestimated your losses.
You can also be sure that the defendant's insurance company is mounting a legal defense. Their goal is to give you as little compensation as possible. You deserve the same level of legal representation to fight for the financial recovery you deserve.
We prepare every case as if we are taking it to trial. Not only does this prepare you to win in court, but it also puts you in a strong negotiating position.